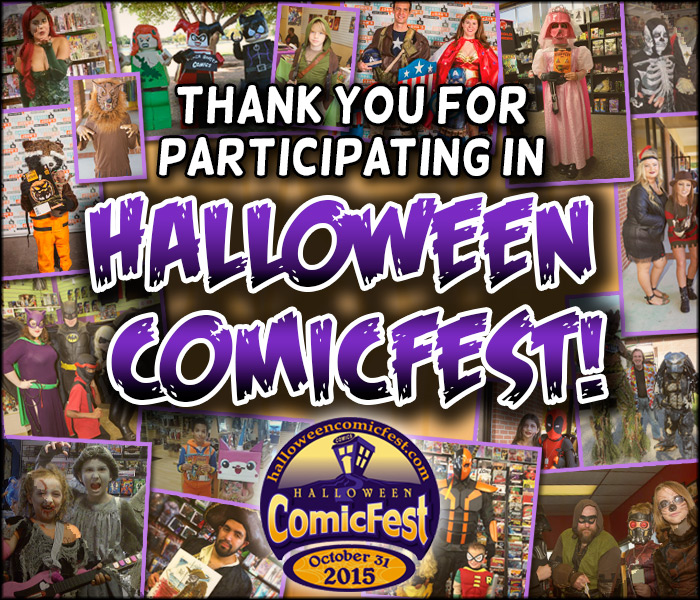 Thank you to everyone who participated in Halloween ComicFest! We loved seeing your photos and hearing stories about your HCF experience!
We look forward to celebrating with you again next year!
"The Greatest Halloween Costume Contest Ever" Winners Announced!
See who won this year!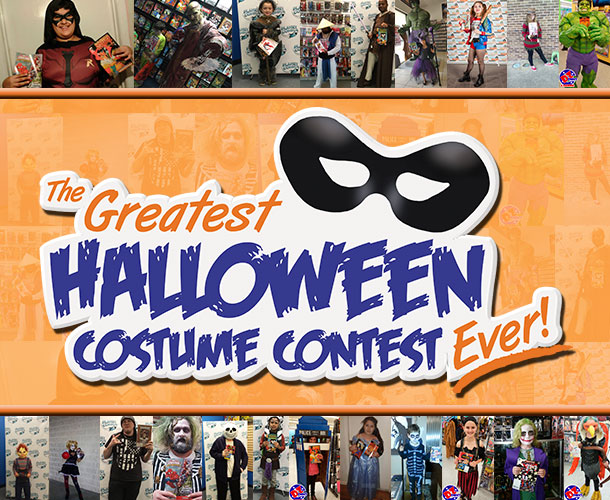 A Great Place to Shop!

Your local comic book specialty shop is a great destination for the latest Halloween and horror pop-culture products and merchandise: from comics and graphic novels to costumes, toys and more! Each shop has special Halloween events planned, so make sure you find your closest destination and come in and see what haunts your local comic book shop!
Elvira, Mistress of the Dark
wants you to celebrate Halloween Comicfest!