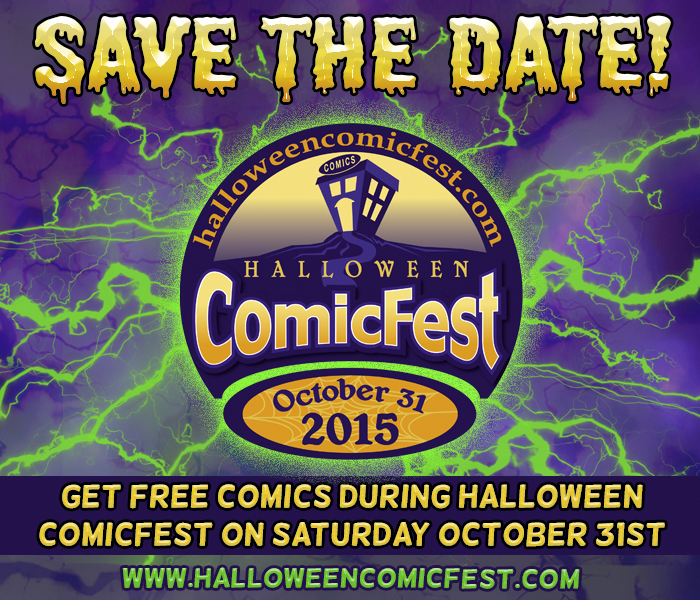 Head to a participating comic shop on October 31st to get free comics! Also be on the look-out for mini-comic packs that will be available in comic shops which are great to pass out to trick-or-treaters on Halloween!

A Great Place to Shop!
Your local comic book specialty shop is a great destination for the latest Halloween and horror pop-culture products and merchandise: from comics and graphic novels to costumes, toys and more! Each shop has special Halloween events planned, so make sure you find your closest destination and come in and see what haunts your local comic book shop!