Your local comic book specialty shop is a great destination for the latest Halloween and horror pop-culture products and merchandise: from comics and graphic novels to costumes, toys and more! Plus, each shop has great Halloween events planned, so make sure you find your closest destination and come in and see what haunts your local comic book shop!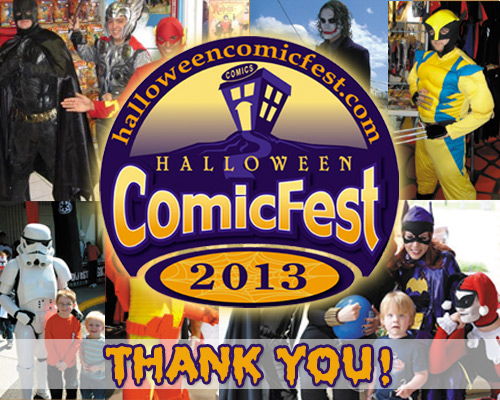 Thank you to everyone who participated in Halloween ComicFest 2013!


A great place to shop for:

The Walking Dead * Stephen King * Marvel Zombies * EC Classics * Scooby Doo * 30 days of Night * Buffy the Vampire Slayer * Hellboy * Swamp Thing * Vampirella * Spawn * Universal Monsters * Scary Godmother * Locke & Key * Hellraiser * Emily the Strange * Ghostbusters * Night of the Living Dead * American Vampire * Hellblazer * MORE! *




What's @ Comic Shops!

Take a look at our catalog of Halloween graphic novels, apparel, toys, and merchandise available now @ your local comic shop!