Masters of Horror Comics: Swamp Thing
Jul 24, 2017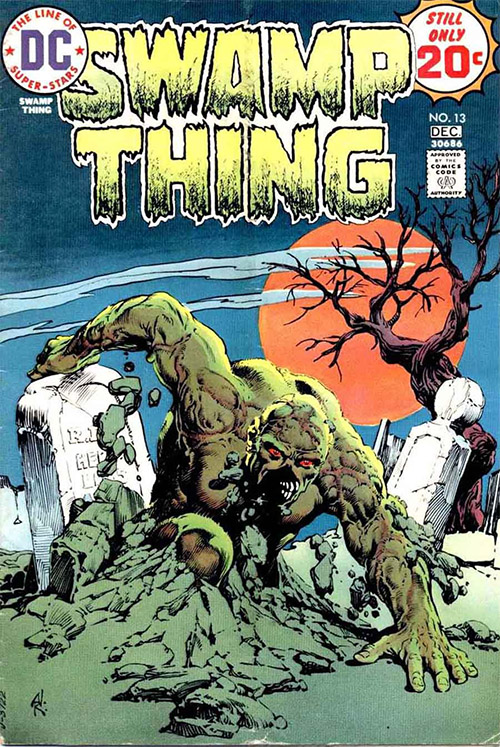 "I didn't have a title for it," writer Len Wein said in an interview with the now defunct Wizard Magazine," so I kept referring to it as 'that swamp thing I'm working on.' And that's how it got it's name."
Len Wein is one of the most influential creators in comics, having been inducted into the Will Eisner Comic Book Hall of Fame in 2008; the late Bernie Wrightson, likewise, blazed a trail in the industry, working on titles like House of Mystery and House of Secrets. These two creators teamed up in a tour de force, launching Swamp Thing in House of Secrets before launching his own series.
While Wein and Wrightson had a successful start, the series declined until it rose to prominence again as Alan Moore--known for seminal works like The Killing Joke, Watchmen, and V for Vendetta--took over the series and reimagined Swamp Thing's origin to make him a true monster. It was Moore's run on the character that gave rise to several prominent Vertigo titles, including The Sandman, Hellblazer, and The Books of Magic.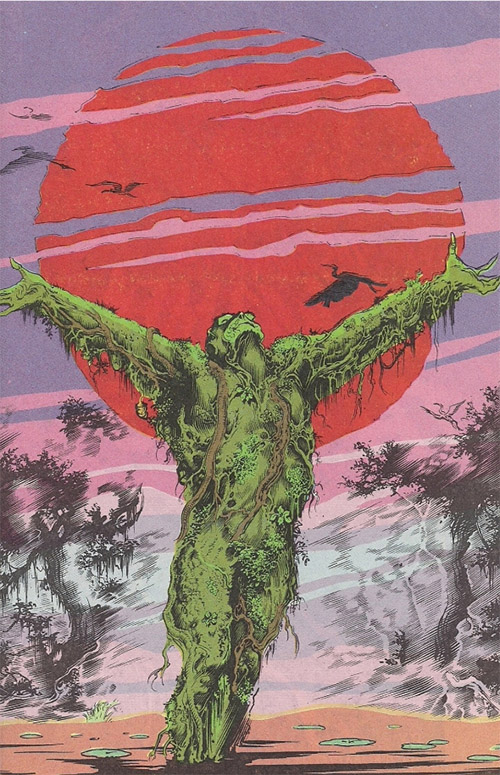 Between Wein, Wrightson, and Moore, Swamp Thing solidified itself as one of the titular horror characters in mainstream comics. By pushing the boundaries of what was allowed in comics, each of these creators helped usher in a new aesthetic and tone that brought about an age of thoughtful and provoking darkness.
As we get raring for Halloween ComicFest 2017, now's the perfect time to dive into volumes of Swamp Thing!
---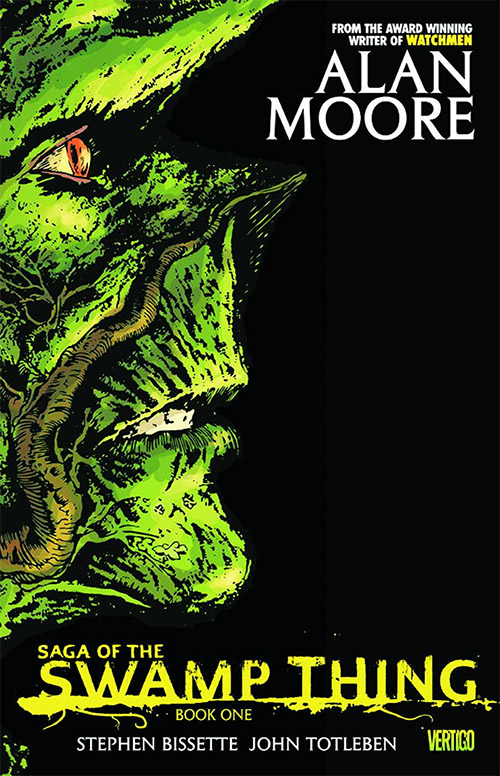 SAGA OF THE SWAMP THING: BOOK ONE
JAN120343
DC COMICS
(W) Alan Moore
(A) Dan Day
(A/CA_ Stephen R. Bissette, John Totleben
Now in trade paperback, this title collects issues #20-27 of the seminal horror series, starting with "The Anatomy Lesson," a haunting origin story with terrifying revelations.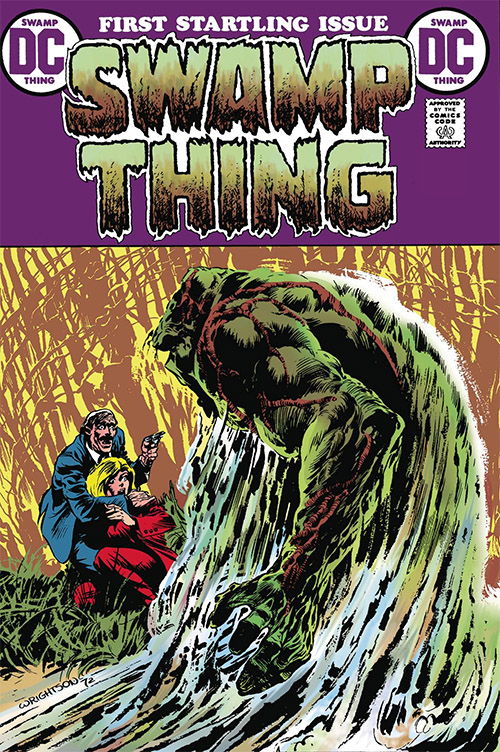 SWAMP THING: THE BRONZE AGE OMNIBUS
MAY170351
Note: This will be available on October 4, 2017 in local comic shops.
DC COMICS
(W) Len Wein, David Michelinie, Gerry Conway, Martin Pasko, Bruce Jones
(A) Bernie Wrightson, Nestor Redondo, Tom Yeates, Jan Duursema, Tom Mandrake, Stephen R. Bissette, Julian Totino, Mark Texeira
(CA) Karl Kerschl
The Swamp Thing faces a plethora of monsters and the uncaring savagery of his once-fellow men in these original stories! This giant hardcover collects HOUSE OF SECRETS #92, SWAMP THING #1-24, SAGA OF THE SWAMP THING #1-19 and SAGA OF THE SWAMP THING ANNUAL #1.
---
You can pick up these titles at your local comic shop! If you're unsure where your local comic shop is, use the Comic Shop Locator Service.
Before Halloween ComicFest, make sure you check out the other events planned at your local comic shop for the rest of the year. Keep up to date with the best times to return to local comic shops with the What's @ Comic Shops 2017 Event Card--ask your local retailer ahead of time if they're participating in these events!