Masters of Horror Comics: Outcast
Aug 07, 2017
Robert Kirkman may be most known from The Walking Dead, but his work in horror far extends past his zombie epic that debuted in 2003. More than 10 years later, Kirkman released a new "epic horror story, hoping to give real scares to readers," which was Outcast #1 by Kirkman and artist Paul Azaceta.
Kirkman has a wide range of narratives: from the more realistic The Walking Dead, where he puts his hapless heroes through harrowing all too real experiences in a zombie apocalypse to the more fantastical Invincible with superheros and empires. Outcast is a bit of both: zombies are replaced with the religious overtones of demonic possession and superheroes with the heroism of exorcism. Outcast follows Kyle Barnes, a man who has been plagued by demonic possession all his life. Now, he needs answers and what he uncovers along the way could bring about the end of life on Earth as we know it.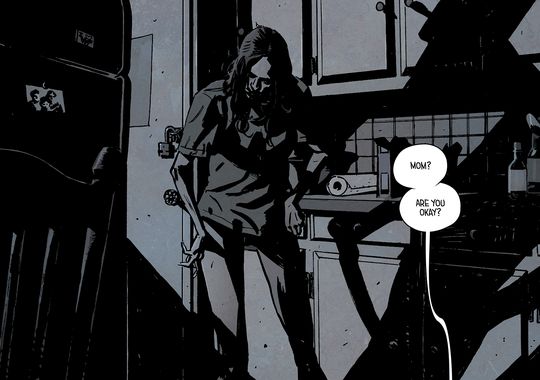 As we discussed with other Masters of Horror Comics titles like Afterlife with Archie, it's the artists that really bring home horror in comics. Building the aesthetic from the line work and colors cannot be overstated when talking about the effect horror series have on readers. Azaceta is no exception, with critics taking note of "his rough linework" that "manages to convey a powerful expressiveness" and "absolute horror."
Response to the series has been positive since its release, enough so that it was adapted into a television show by Cinemax, now in its second season. Starring Patrick Fugit (Kyle Barnes), Philip Glenister (John Anderson), Wrenn Schmid (Megan Holter), Kate Lyn Sheil (Allison Barnes), Julia Crockett (Sarah Barnes), and Brent Spiner (Sidney), Outcast is pending season 3 renewal.
As we get raring for Halloween ComicFest 2017, now's the perfect time to discover the beginnings of Outcast!
---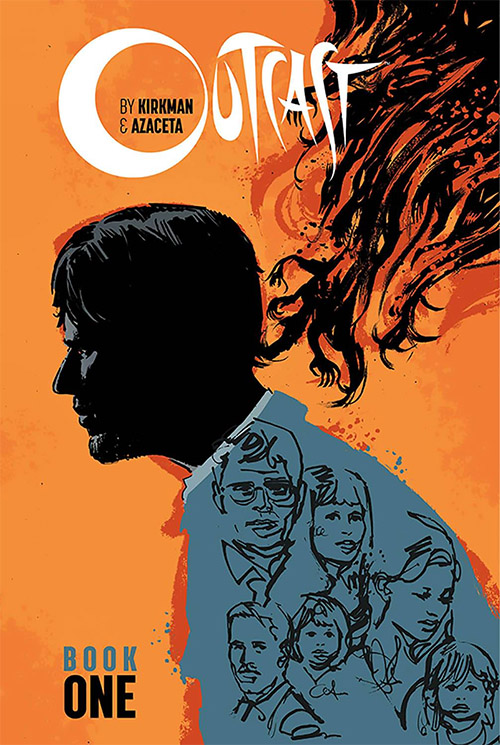 OUTCAST VOL. 1
OCT140637
IMAGE COMICS
(W) Robert Kirkman
(A/CA) Paul Azaceta
NEW HORROR SERIES FROM THE WALKING DEAD CREATOR, ROBERT KIRKMAN! Kyle Barnes has been plagued by demonic possession all his life and now he needs answers. Unfortunately, what he uncovers along the way could bring about the end of life on Earth as we know it. Collects OUTCAST BY KIRKMAN & AZACETA #1-6.
---
You can pick up these titles at your local comic shop! If you're unsure where your local comic shop is, use the Comic Shop Locator Service.
Before Halloween ComicFest, make sure you check out the other events planned at your local comic shop for the rest of the year. Keep up to date with the best times to return to local comic shops with the What's @ Comic Shops 2017 Event Card--ask your local retailer ahead of time if they're participating in these events!