History
Feb 17, 2022
A Brief History of the Comics
1840s
The American Comic Strip is born when The Adventures of Mr. Obadiah Oldbuck becomes the earliest known sequential comic book to be published in America.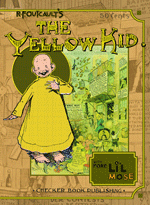 1895
Reprints of "Platinum Age" comics, like The Brownies and Yellow Kid, become increasingly popular. Reprints of titles such as Popeye, Buster Brown and Bringing Up Father sell millions before the advent of originally produced material.


1938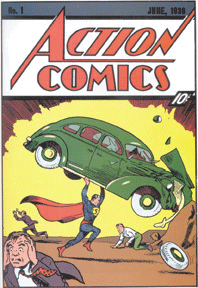 The Golden Age of Comics officially begins, with the publication of Action Comics #1, starring the first bona fide success story in comics: Superman.


1956-1961
The Silver Age of Comics begins, as characters based on popular Golden Age super-heroes -- like DC Comics' The Flash -- are updated and refurbished for a new generation of readers. Moreover, Marvel Comics' publication of Fantastic Four #1 in 1961 reinvigorated the comics industry by introducing new, more human, super-hero iconography.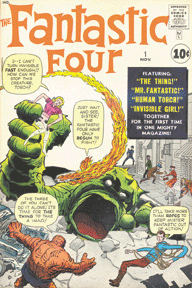 1967
Zap Comix # 1, a seminal underground alternative comic is published.


1986
Dark Horse Comics founded.
The publication of heavyweights Watchmen, Maus and Batman: the Dark Knight Returns usher in a new age of sophisticated comic book storytelling.


1992
Art Spiegelman wins the Pulitzer Prize for the graphic novel Maus.

Image Comics is formed by seven of the industry's top talents at the time.


2001
Author Michael Chabon wins the Pulitzer Prize for The Amazing Adventures of Kavalier & Clay, a novel about the Golden Age of Comics.
In the United Kingdom, The Guardian awards its prestigious First Novel Award to Chris Ware for the graphic novel Jimmy Corrigan.


2002
The first Free Comic Book Day, held on May 4, marks the industry's first broad cooperative promotional venture.
The first American edition of manga digest Shonen Jump is released.


2005
The publishers of Shonen Jump introduce Shojo Beat, a manga digest targeted at older teenaged girls.


2006-2007
Gene Yang's American Born Chinese, from First Second Books, becomes the first graphic novel to be nominated for a National Book Award (in the category of Young People's Literature.) Later, American Born Chinese would become the first graphic novel to be honored with the prestigious Michael L. Printz Award.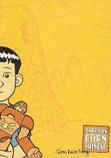 2007
YALSA, the Young Adult Library Services Association, debuts its annual Great Graphic Novels for Teens list at the American Library Association's Midwinter Meeting in Seattle.
2011-2012
DC Comics launches The New 52 and Marvel launches Marvel NOW! to create jumping on points for new readers.
2016
Gene Luen Yang is named as the US Library of Congress' Ambassador for Young People's Literature.
March by Rep. John Lewis wins The National Book Award.