The White Queen Comes to Comic Shops with a PREVIEWS Exclusive Halloween ComicFest Funko POP!
Jun 28, 2017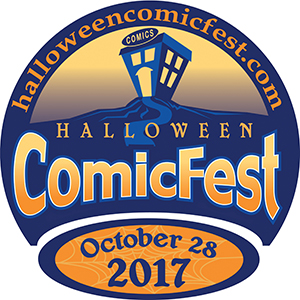 Marvel's Hellfire Club returns as Halloween ComicFest is proud to announce the release of the new Emma Frost Diamond Form PREVIEWS Exclusive (PX) Funko POP! Figure, available only during the event on Saturday, October 28th.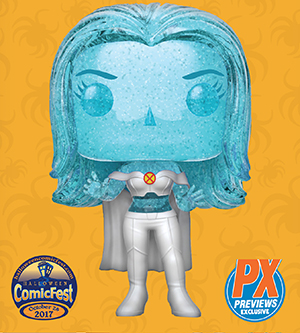 POP! MARVEL: EMMA FROST DIAMOND FORM PX POP! FIGURE
JUL170020
Funko POP!
A PREVIEWS Exclusive! When the Sentinels attacked Genosha and leveled the mutant haven, Emma Frost was among the victims caught in the carnage. Clearing away the wreckage, the X-Men were surprised to finder unharmed, her body transformed into an indestructible diamond form. Frost was the first mutant to undergo a "secondary" mutation." In addition to being one of the world's most powerful telepaths, Frost could transform her body intro translucent, indestructible diamond. Now, Emma Frost's Diamond Form joins Funko's POP! Vinyl Figure line. Standing 3 3/4" tall, the translucent Emma Frost sports Funko's fan-favorite stylized design. Limited to only 10,000 pieces and released to coincide with Halloween ComicFest 2017, don't miss out on this PREVIEWS Exclusive Emma Frost Diamond Form POP! Figure!
This PREVIEWS Exclusive figure carries a suggested retail price of $11.99 and will only be available on Saturday, October 28th on Halloween ComicFest in extremely limited quantities.