Masters of Horror Comics: Wytches
Jul 03, 2017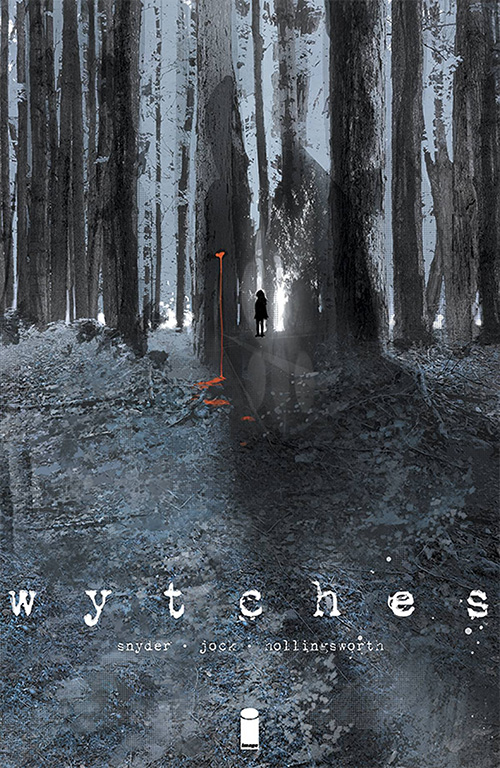 In October 2014, inspired by Scott Snyder's experience as a kid in rural Pennsylvania convinced that a satanic family was always after him and a friend, Wytches debuted from Image Comics and captured the attention of fans who previously knew Snyder and his collaborator Jock for their superhero work on Batman.
Unlike other famous Witch stories, Snyder takes a different approach. His villains are much more "bestial, primal creatures that live deep in the woods." Without supernatural abilities, these witches have knowledge of ancient natural sciences that can cure illnesses and extend lifespans. Instead of chasing down their victims, people must pledge sacrifices to the Witches and mark them with a special substance in exchange for a boon.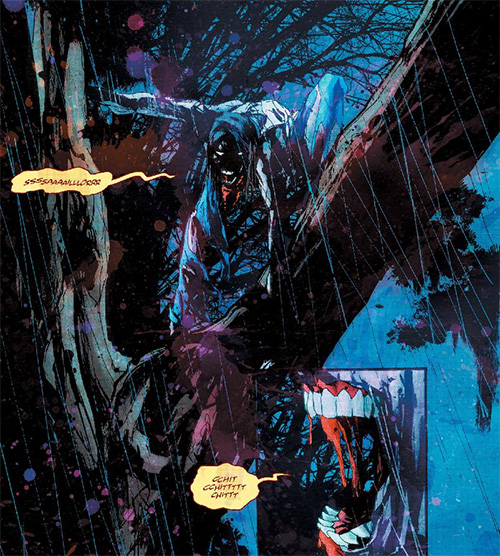 The limited series follows the Rook family after they relocate to outrun rumors that their daughter Sailor murdered a viscous school bully in the woods. However, when they move to the next town over, they find the town has supernatural secrets of their own, which leads Sailor and her parents--Charlie and Lucy--to fight for their own survival with twists and turns throughout their journey.
The series has been widely praised as "at once outlandish and grotesque and alarmingly intimate in the way it dishes out horror." As we explored last week with Afterlife with Archie, the horror wouldn't come through without the "shocking and enticing" art by Jock and the "moody colors" provided by Matt Hollingsworth.
Since launching in October 2014, the series was completed in March 2015 with six completed issues. However, this might not be the last time we see Wytches--it was announced shortly after the first issue that New Regency and Plan B would adapt the story to film, with Brad Pitt producing.
As we get raring for Halloween ComicFest 2017, now's the perfect time to dive into the complete collection of Wytches in stores!
---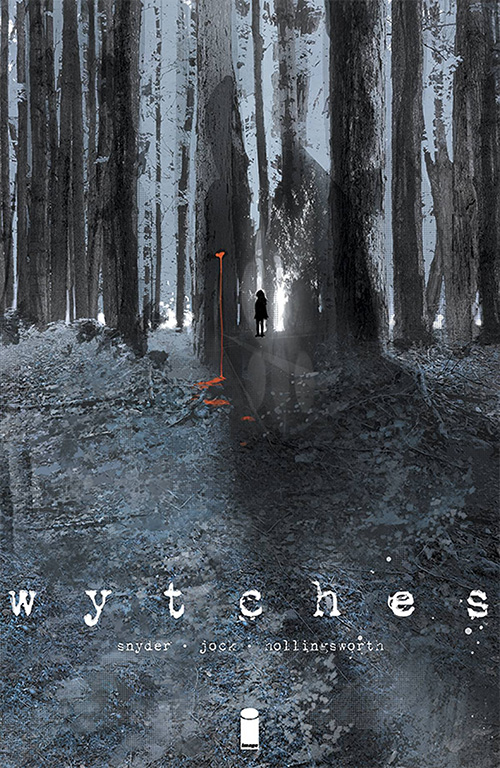 WYTCHES TP
MAR150524
IMAGE COMICS
(W) Scott Snyder
(A/CA) Jock
When the Rooks family moves to the remote town of Litchfield, NH to escape a haunting trauma, they're hopeful about starting over. But something evil is waiting for them in the woods just beyond town. Watching from the trees. Ancient...and hungry. Collects WYTCHES #1-6.
---
You can pick up these titles at your local comic shop! If you're unsure where your local comic shop is, use the Comic Shop Locator Service.
Before Halloween ComicFest, make sure you check out the other events planned at your local comic shop for the rest of the year. Keep up to date with the best times to return to local comic shops with the What's @ Comic Shops 2017 Event Card--ask your local retailer ahead of time if they're participating in these events!