Masters of Horror Comics: 30 Days of Night
Jul 10, 2017
Although Dark Horse Entertainment produced the 2007 film, it was IDW Publishing that published the three issue limited series 30 Days of Night by Steve Niles and Ben Templesmith upon which the film was based. Although the series never won an Eisner Award, it garnered three nominations for Best Limited Series, Best Writer, and Best Painter/Multimedia Artist in 2005--a testament to the skill and labor the duo put into their original vampire story.
Alaska is one of the few settled places closer to the Earth's poles, where night and day work differently compared to settlements closer to the equator. Unlike the majority of the world, these areas don't experience a full night and day cycle--the sun might barely touch the horizon before rising again and--in the case of 30 Days of Night--it may not rise again until after a full month has passed.
30 Days of Night explores the premise of what would happen when a colony of vampires flood to an area where it was constantly night for an extended period of time. Sheriff Eben Olemaun finds out when the vampire elder Vicente and a horde of vampires descend on Barrow, Alaska.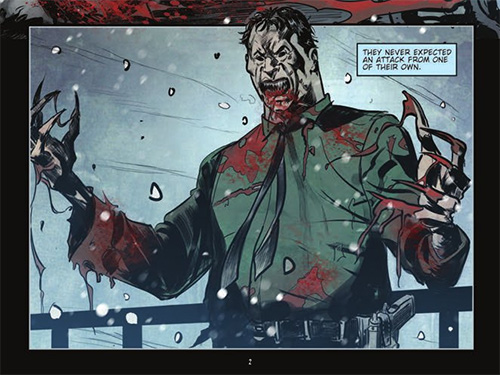 Unlike other vampire stories, 30 Days of Night portrays vampirism as a virus, one that can be spread through the exchange of bodily fluids and wounds as cursory as scratches. Those who turn keep little of their human features, developing shark-like fangs, black eyes, and long, jagged fingers. These horrific beings add to the frightening atmosphere Niles and Templesmith create for 30 Days of Night.
The series has been praised by fans and critics alike, being called "very interesting" with lots of "twists and turns along the way," and "anyone who loves a good scare will probably be thrilled by the comic." Needless to say, with a successful film adaptation, spinoffs, and continuations, 30 Days of Night remains one of the modern horror classics in the industry.
As we get raring for Halloween ComicFest 2017, now's the perfect time to dive into the original collection of 30 Days of Night in stores!
---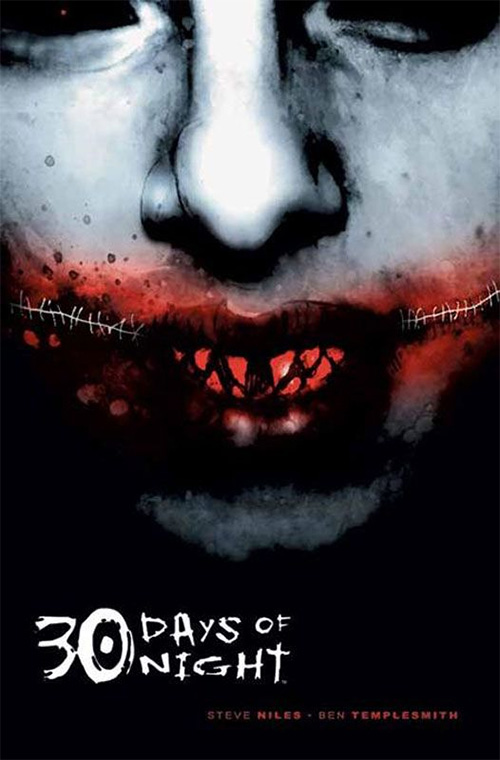 30 DAYS OF NIGHT OMNIBUS
AUG110319
IDW PUBLISHING
(W) Steve Niles
(A/CA) Ben Templesmith
The vampire tale that put horror back on the map! 30 Days of Night Omnibus collects the original trilogy of stories told about Barrow, Alaska, and its deadly visitors, written by Steve Niles and illustrated by Ben Templesmith. Includes 30 Days of Night, Dark Days and Return To Barrow.
---
You can pick up these titles at your local comic shop! If you're unsure where your local comic shop is, use the Comic Shop Locator Service.
Before Halloween ComicFest, make sure you check out the other events planned at your local comic shop for the rest of the year. Keep up to date with the best times to return to local comic shops with the What's @ Comic Shops 2017 Event Card--ask your local retailer ahead of time if they're participating in these events!