Masters of Horror Comics: Nailbiter
Jul 17, 2017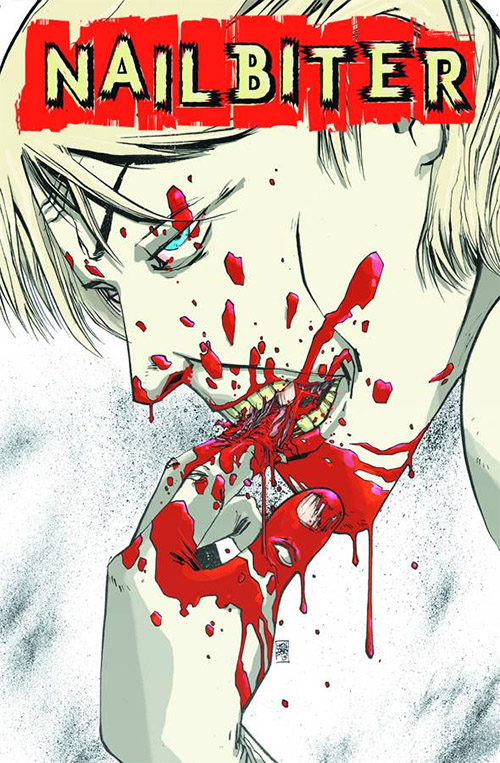 If a town produced sixteen of the United States' worst serial killers, wouldn't you think something was happening beneath the surface? Writer Joshua Williamson and artist Mike Kenderson set out to explore that idea with Nailbiter, which came out through Image Comics in 2014. The series, which follows Buckaroo, Oregon's most recent serial killer creation Edward Charles Warren, was named as the "Best Horror Comic" by USA Today in both 2014.
Imagine a "run of the mill" serial killer--that's terrifying enough, but what about a serial killer that kidnaps their victimes, keeps them alive until their nails grow back, kills them, and then bites off their nails? That sequence of events adds a whole other layer of depravity and terror, which makes Nailbiter and its serial killer in Warren such a success with fans.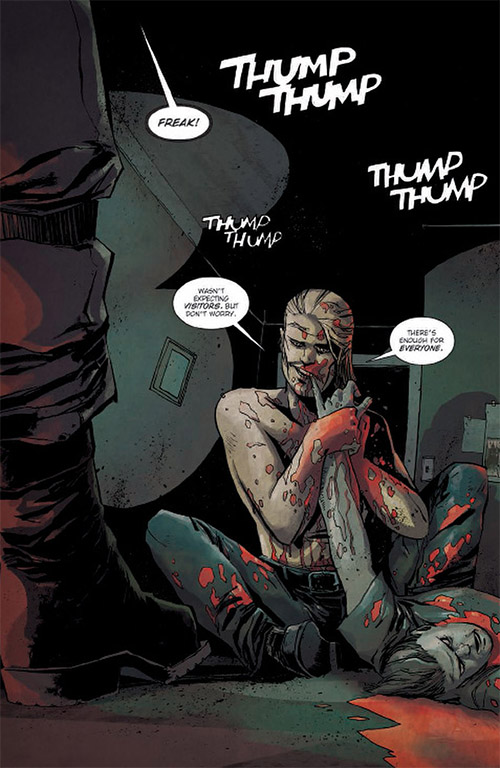 Of course, no horror series would be complete with the illustration to go with the terrifying storylines, and Henderson and colorist Adam Guzowski deliver. Their realistic blood spatters, frightening corpses that look almost too lifelife, and the sickening coloring that ties the disturbing atmosphere together sell the horror sewn by Nailbiter.
The series has been praised by fans and critics alike, being called "a masterful bit of horror" and "an impressive and eerie debut that's sure to turn your sweetest dreams into the stuff of nightmares." As we get raring for Halloween ComicFest 2017, now's the perfect time to dive into the first volume of Nailbiter!
---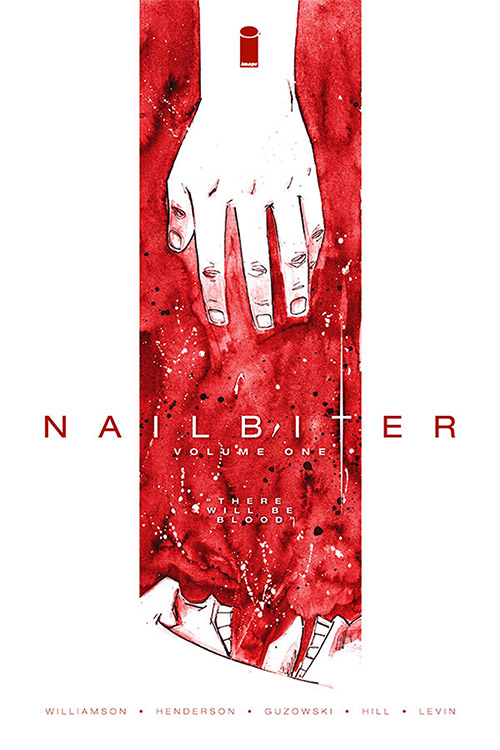 NAILBITER VOL 1: THERE WILL BE BLOOD
AUG140593
IMAGE COMICS
(W) Joshua Williamson
(A/CA) Mike Henderson
"Where do serial killers come from?" and why has Buckaroo, Oregon given birth to sixteen of the most vile serial killers in the world? NSA Agent Nicholas Finch needs to solve that mystery in order to save his friend, and he'll have to team up with the infamous Edward "Nailbiter" Warren to do it. JOSHUA WILLIAMSON & MIKE HENDERSON deliver a mystery that mixes Twin Peaks with the horror of Se7en! Collects NAILBITER #1-5
---
You can pick up these titles at your local comic shop! If you're unsure where your local comic shop is, use the Comic Shop Locator Service.
Before Halloween ComicFest, make sure you check out the other events planned at your local comic shop for the rest of the year. Keep up to date with the best times to return to local comic shops with the What's @ Comic Shops 2017 Event Card--ask your local retailer ahead of time if they're participating in these events!