Masters of Horror Comics: Insexts
Sep 18, 2017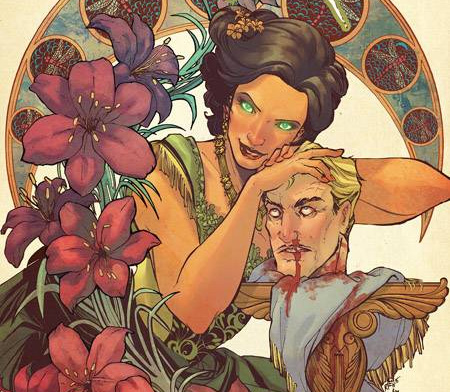 You might know Marguerite Bennett from her work on the Bombshells line for DC Comics or a myriad of Marvel Comics titles, but she's also made a name for herself with her creator-owned series at Aftershock Comics, including InSEXts. With art Ariela Kristantina, the pair has weaved an unique horror series featuring two women in love. The twist? They both have insect powers.
Currently on its third volume, InSEXts follows Lady Bertram and her maid Mariah, who are both in love despite Lady Bertram's oppressive marraige. When their love spawns a child, Lady Bertram's husband perishes as they both gain new powers. Bertram and Mariah aren't the only supernatural creatures on the prowl in Victorian England, however, and they'll have to confront whatever is haunting the streets and attacking young women.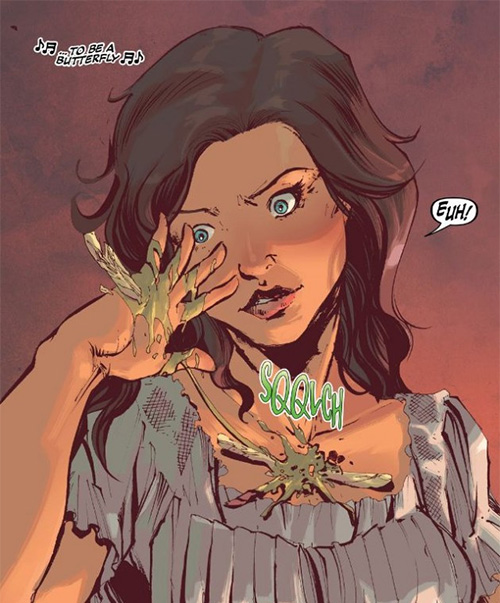 With an average of a 9.2 critic rating on Comic Book Round Up, InSEXts is a critically acclaimed series. It's been praised as "doing things with horror the likes of which have never been seen in comics, or perhaps any other medium" (ComicsAlliance) and "an enjoyable body horror story that hinges on the love between two women fighting back at world that would destroy them" (IGN). Horror fans looking for something new shouldn't pass up the opportunity to dive into something as wholly unique as InSEXts.
As we get raring for Halloween ComicFest 2017, now's the perfect time to discover InSEXts!
---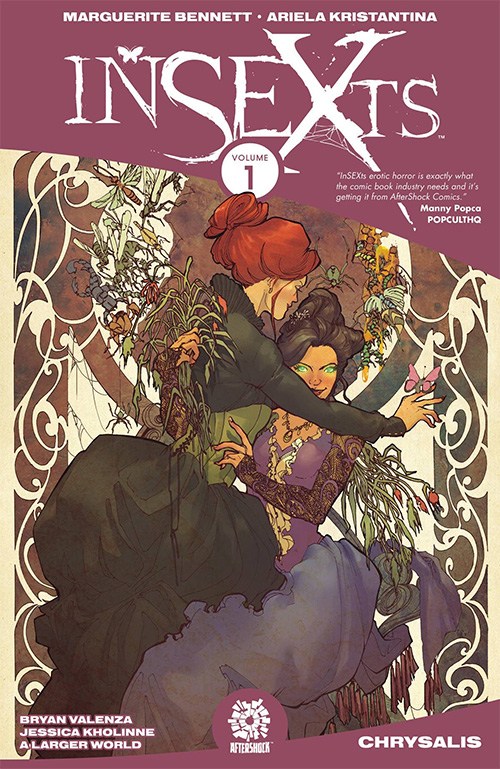 INSEXTS VOL 1
JUN161072
AFTERSHOCK COMICS
(W) Marguerite Bennett
(A/CA) Ariela Kristantina
At the dusk of a century, a pair of vengeful Victorian vixens discover a horrifying power that transforms them into rich and strange new creatures. Armed with their dark, evolving forms, they descend into a world of the cultured and occult, with new senses and new sensuality, to forge a life for themselves and the child of their love. Collecting the first seven issues of the hit series Insexts, from writer Marguerite Bennett and artist Ariela Kristantina.
---
You can pick up these titles at your local comic shop! If you're unsure where your local comic shop is, use the Comic Shop Locator Service.
Before Halloween ComicFest, make sure you check out the other events planned at your local comic shop for the rest of the year. Keep up to date with the best times to return to local comic shops with the What's @ Comic Shops 2017 Event Card--ask your local retailer ahead of time if they're participating in these events!