#NCBD 10/10/18: HCF's 5 Comics for New Comic Book Day!
Oct 10, 2018
Every Wednesday is New Comic Book Day (#NCBD) in comic book shops, where new comics release hit the shelves of comic book shops for eager fans to pick up and purchase.
We've highlighted five comics that are perfect recommendations for any Halloween ComicFest fan looking to get into spookier, Halloween-like comics!
In this week's list, for books coming out 10/10/18, there's definitely something for everyone: Witness your favorite DC heroes face unspeakable horrors in Cursed Comics Cavalcade, the all ages Spookhouse returns for a new weekly October event, Victor Frankenstein's creature embarks on a journey to discover his own humanity in Frankenstein: Alive, Alive!, and more!
What will you be picking up this week? Let us know over Facebook or Twitter!
---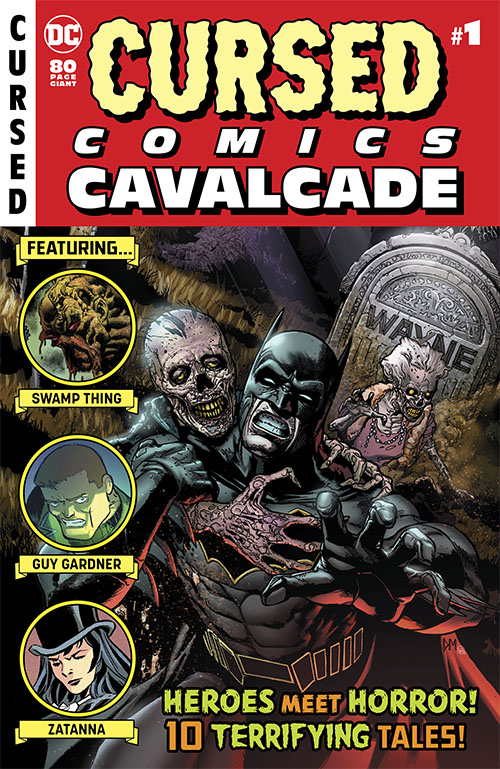 Cursed Comics Cavalcade #1
AUG180452

(W) James TynionIV, Becky Cloonan, Bryan Hill, Tim Seeley, Riley Rossmo, Gary Dauberman (A) Mark Buckingham, Becky Cloonan, Riley Rossmo, Ricardo Federici (CA) Doug Mahnke

Horror! Death! Uh...Face-punching! Witness ten all-new stories that promise to be the most terrifying, most shocking and most horrific comic that DC Comics has ever published! (Hyperbole much?) Batman, Wonder Woman, Guy Gardner, Swamp Thing, Zatanna and more of your favorite heroes face unspeakable horrors from the streets of Gotham City to the darkest sectors of the universe.

In Shops: October 10, 2018

SRP: $9.99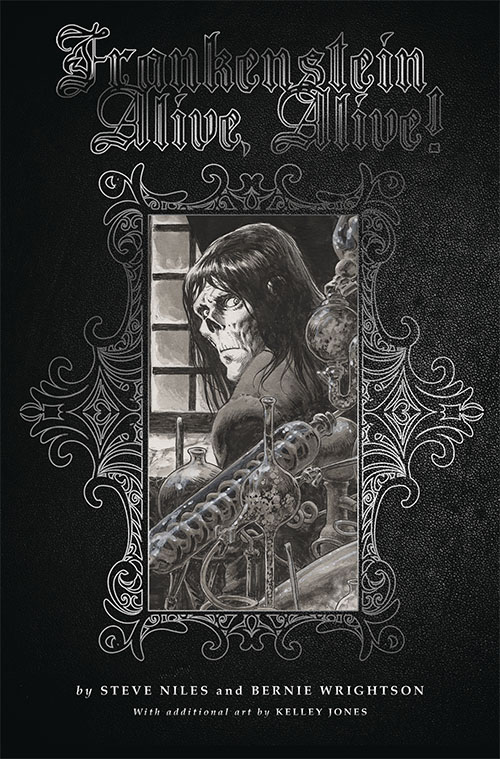 Frankenstein Alive Alive!: The Complete Collection HC
JUN180751

(W) Steve Niles (A) Kelley Jones (A/CA) Bernie Wrightson

Inspired by Mary Shelley's immortal gothic horror tale, Frankenstein Alive, Alive brings new life to the Promethean monster, courtesy of Steve Niles (30 Days of Night) and Bernie Wrightson (Frankenstein, Swamp Thing). Victor Frankenstein's cobbled together creature continues his adventures, embarking on a journey to discover his own humanity. This collection includes the four-issue series along with an extended gallery section of never-before-seen layouts and pencils by Wrightson, all scanned from the original art. Additional art is supplied in the final chapter by Kelley Jones (at Wrightson's request), who stepped in to complete the series upon the comic book legend's untimely passing.

In Shops: October 10, 2018

SRP: $24.99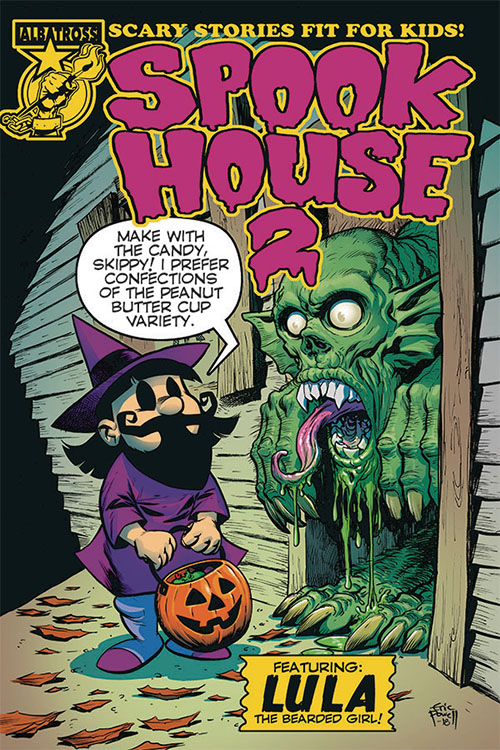 Spookhouse 2 #2
JUL181532

(W) Eric Powell, William Stout, Dave Johnson (A) William Stout, Dave Johnson, Brett Parson (A/CA) Eric Powell

The annual Albatross Halloween comic for kids of all ages is back in a weekly October event! Issue #2 features the work of William Stout, Eric Powell, Dave Johnson, and Brett Parson!

In Shops: October 10, 2018

SRP: $3.99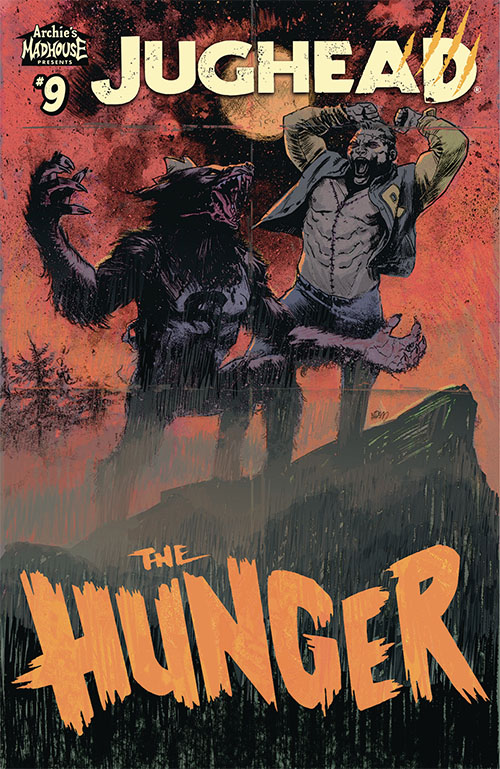 Jughead: The Hunger #9
AUG181584

(W) Frank Tieri (A) Pat Kennedy, Tim Kennedy, Joe Eisma (CA) Adam Gorham

Marmaduke "Moose" Mason is dead, having been executed by the Cooper clan after turning into a werewolf. Then who... or what... is FrankenMoose? Find out as Jughead the Hunger goes classic movie monster with "FrankenMoose Meets the Wolf Jug" Part 1!

In Shops: October 10, 2018

SRP: $3.99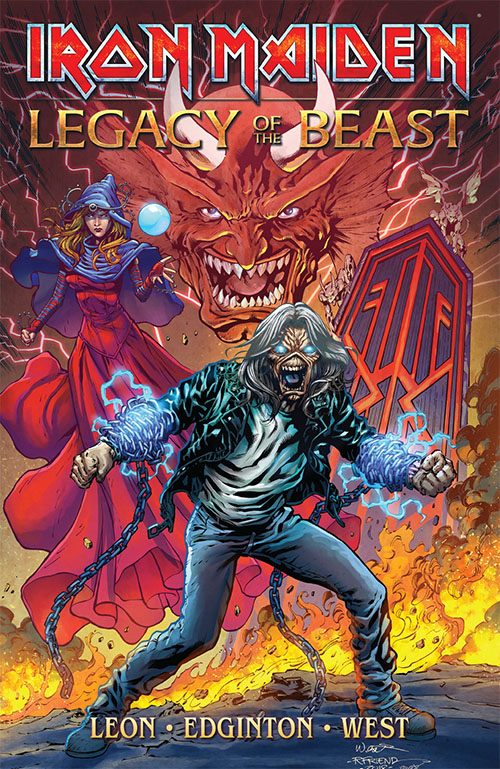 Iron Maiden: Legacy of the Beast TP
JUL181963

(W) Llexi Leon, Ian Edington (A) Kevin J. West, Jason Gorder

"When dark forces conspire to corrupt the fabric of reality, Eddie's immortal soul is shattered and strewn across the cosmos - his unbound essence corrupting countless worlds! Now, a weakened, primal Eddie must journey across space and time to battle the twisted legions of The Beast, seek out the lost shards of his soul, and bring order to the realms!" The first official Iron Maiden comic series, based on the band's hit mobile role playing game - Iron Maiden: Legacy of The Beast - where players battle as Eddie across the many worlds of Iron Maiden's discography, from the ancient sands of Powerslave to the far future of the Final Frontier.

In Shops: October 10, 2018

SRP: $9.99