HCF19 Interview: Blastosaurus Creator Talks Carnival Prizes and Halloween Comic Books
Aug 26, 2019
Carnivals are so much fun; the rides, the games, the prizes! Everyone loves the prizes! Sometimes the stuffed animal prizes end up looking like generic versions of characters you love… and that's the case for friends Richard and Tabitha, who come across a stuffed animal prize that sort of looks like their friend, Blastosaurus.
Richard is determined to win the stuffed animal that looks like his friend, but will the plush prize end up being more than just a toy?
We got the chance to talk to Blastosaurus creator Richard Fairgray, who talked us through some of the crazy carnival antics readers can look forward to in Blastosaurus Halloween Special, as well as some of his favorite things about comic books and what makes them perfect for Halloween!
---
Halloween ComicFest (HCF): Give us a quick rundown of your story! What will readers need to know before diving into your Halloween ComicFest issue? Who are the characters and what's the storyline?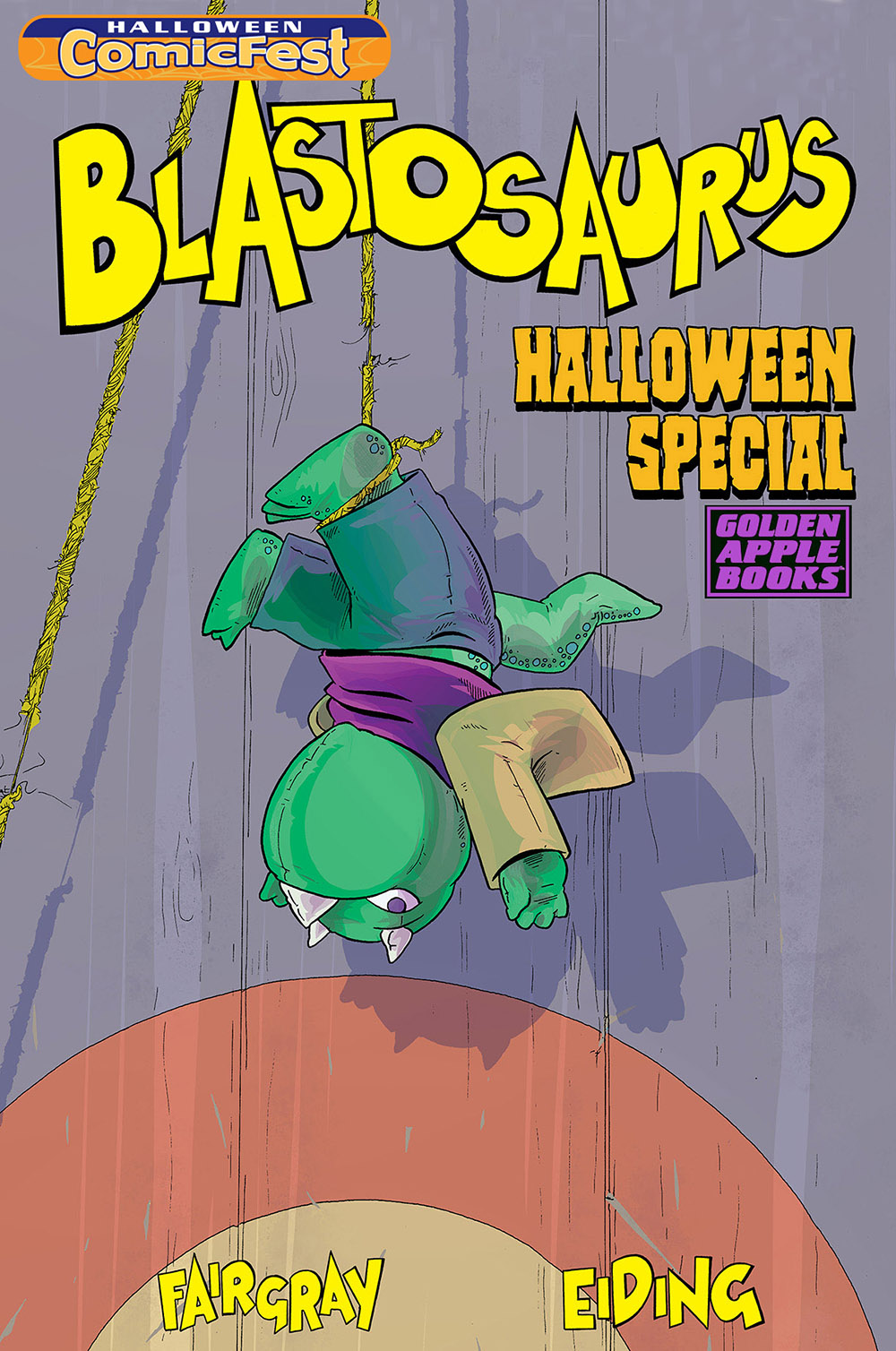 Blastosaurus is about two kids named Richard and Tabitha and their wild adventures with a six-foot-tall, mutant triceratops who lives in a Laundromat in Freak Out City. It's a weird place where anything is possible.
HCF: What else can you tell us about the stuffed Blasto toy? What does he mean for the story?
Carnivals are strange places filled with bizarre people and insane objects, so it's not surprising to see a toy that makes no sense. But, imagine how creepy it would be to go to a carnival and find that one of the prizes was a toy of you or your friend? The Blasto toy is an impossible object that sits just out of reach, like a cursed treasure, only poorly made.
HCF: What has been your favorite part of the book(s) or main character(s) to tackle?
I love Halloween, I love dressing up as something scary and watching the whole world change for one night, so doing a story like this is kind of a dream for me. Back when Blastosauus was being released in New Zealand I would do a Halloween Special every year because it's a chance to do something different and totally free with the characters and the world.
HCF: This seems like a necessary question, given the setting of the comic… what is your favorite part of a carnival?
I love ghost trains. I intend to own one someday.
HCF: Looking to the future, is there anything you can tease about what's coming up for the title and its characters?
There are so many huge mysteries to unravel in Freak Out City, stuff that we've been teasing in the first six issues that I can't wait to get back to. Paul and I just finished scripting a new 3-part story that will be released at the end of the year, which will change Blasto's life completely.
HCF: Tell us a little about you! What initially got you into comics? What is your favorite thing about working in comics?
I've been doing this for so long, it's just my favorite way to tell stories. I started publishing when I was a kid as a way to become a millionaire very fast. That part didn't work, but I have been able to write a lot of stories and draw a lot of pictures.
HCF: Many newcomers will be introduced to comics for the first time on Halloween ComicFest – what was the first comic you remember reading?
The first strip was Calvin & Hobbes, but the first comic book was either Marvelman by Alan Moore or I Feel Sick by Jhonen Vasquez. Both of those are great books.
HCF: Why do you think events like HCF are great for the comic book community?
This event is so good because it combines my two favorite things, Halloween and comic books. I especially think this one is important because so many of the books will get into the hands of kids who may not have read a comic before.
HCF: What is your favorite Halloween monster? Favorite Halloween/horror-themed comic?
Favorite monster is Grandpa Munster, favorite horror comics are/were (RIP) the Simpsons Treehouse of Horror issues.
HCF: How do you plan to celebrate Halloween ComicFest?
I'm going to be dressed in my best vampire cape, eating candy and signing comics at Golden Apple and maybe some other retail stores in Los Angeles, CA.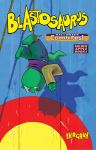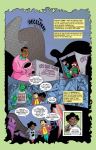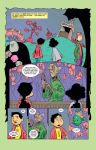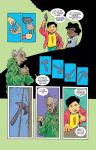 Click to View