HCF19 Interview: Aspen Mascots Open the Portal to a Puzzling New World
Sep 11, 2019
We're all aware of the multiverse, right? Multiple realities taking place simultaneously across different universes in other dimensions…
Well, what happens when the other realities of yourself make their way into the dimension you're living in?! That's what our heroes are up against in Aspen Mascots and the Portals of Doom. They'll have to stop their own doppelgangers from wreaking havoc in our world, and they need to act fast! But first, they're going to need a little help from you, the reader! Solve puzzles, riddles, and mazes to help the Aspen Mascots defeat their doppelgangers and close the Portals of Doom!
We spoke with Aspen Mascots writer, Vince Hernandez, to get the scoop on what kinds of adventures fans can expect in the pages of this comic, as well as his take on the importance of Halloween ComicFest to the comic book industry. Check out the interview below and keep scrolling to see some preview pages from Aspen Mascots and the Portals of Doom!
---
Halloween ComicFest (HCF): Give us a quick rundown of your story! What can fans expect from Aspen Mascots?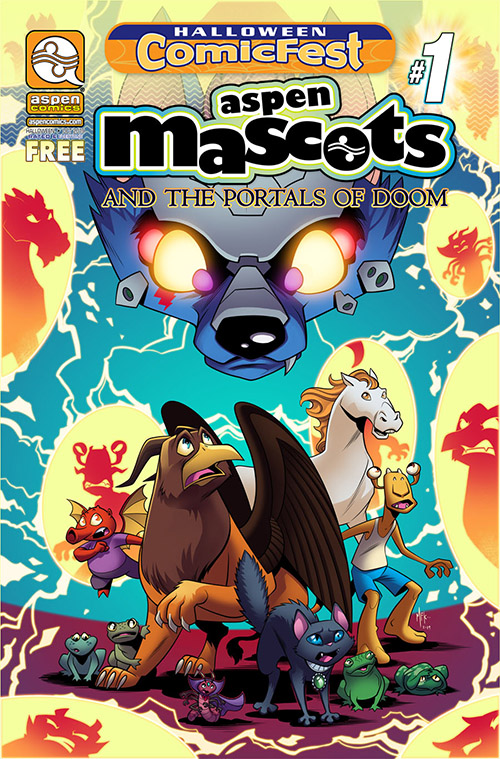 The Aspen Mascots are back! And if you're familiar with these little creatures, critters and characters then you'll know that their adventures involve time and reality warping and more! And if you're not familiar with these characters plucked from some of our most popular titles, then never fear—each of these Aspen Mascots one-shots is perfect to jump in at any time and discover what these fun stories are all about. They're new reader friendly!
HCF: Can you tell us a little bit more about what kinds of Aspen mascots fans will encounter in your comic?
For this year's issue we're excited to bring back Wormier and Griff and several of the key players from the Aspen Mascots storyline that ran throughout every Aspen Comics issue in 2018 and was collected into the graphic novel out now in stores. But, of course, each issue brings new and fun surprises, and that includes an all-new character introduced exclusively in this Halloween ComicFest One Shot! Readers will need to pick it up to see!
HCF: What kinds of puzzles and adventures can readers expect in your story?
Each year we challenge ourselves to outdo the previous activity book's puzzles and riddles, so readers can expect even more hair-raising and mind-boggling fun this time around. We are also debuting an exciting new way to make this book even more of a keepsake for enthusiastic Aspen Mascots readers that want to take ONLY the characters with them wherever they go!
HCF: Talk about the themes of this book and what younger readers can take away from it?
There is a moral lesson in every Aspen Mascots story, and while they may seem concentrated on a younger audience in nature, the themes in this story really are lessons that even our adult readers can relate to.
HCF: Looking to the future, is there anything you can tease about what's coming up for the title and its characters?
We love the Aspen Mascots universe and presenting these characters in new and thrilling stories that stay true to the core themes of friendship, overcoming your fears and inclusivity for all. With that in mind, I encourage fans to check out the existing Aspen Mascots graphic novel that released this year and join the community of current fans solving riddles and coloring their way through these tales.
HCF: Tell us a little about you! What initially got you into comics? What is your favorite thing about working in comics?
I began working in comics in 1998 for Top Cow/Image Comics and currently have worked at Aspen Comics as the VP/Editor-in-Chief for the past sixteen years. I was able to get my foot in the door early with an entry-level job at Top Cow and eventually worked my way up to my current position. My favorite thing about comics is the always-changing landscape of new and interesting projects that we encounter on any given day. It's also, without a doubt, one of the most genuine creative crafts that still allows the creator to control their story from start to finish and tell the story they want to tell, which is great!
HCF: Many newcomers will be introduced to comics for the first time on Halloween ComicFest – what was the first comic you remember reading?
The Tales From the Crypt comic book series from EC Comics was the first comic book I remember reading. I was captivated by those old stories of horror and terror. I'd be remiss not to suggest the classic EC Horror Comics line in general, with its various reprints and graphic novel form for fans of the horror genre. Also, of course—check out our Aspen Comics horror-themed titles such as The Scourge, Dead Man's Run and more. But, be warned—they're not for the faint of heart!
HCF: Why do you think events like HCF are great for the comic book community?
Any event that combines free comic books, kids and new readers into one event is worth noting, but this event is especially important for the comic book shop owner that sacrifices so much for all of us all year long. Comic books wouldn't exist without these devoted retailers, and I think Halloween ComicFest and Free Comic Book Day are important days for us to give back to those that give so much to the community every other day.
HCF: What is your favorite Halloween monster? Favorite Halloween/horror-themed comic?
I think in past year's I've offered Frankenstein as my go-to monster because I love a good tragedy in the horror genre, but this year I'd like to offer a new candidate for favorite Halloween monster—but fans will need to pick up Aspen Mascots and the Portals of Doom to find out who that is---hint, hint!
HCF: How do you plan to celebrate Halloween ComicFest?
Free comics first, then trick-or-treating later. But, I'll be accepting candy all day long!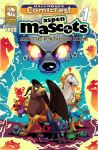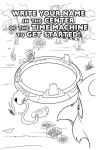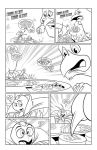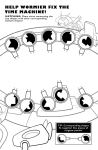 Click to View