Cosplay Profiles: Maki Roll Discusses Finding Strength Through Cosplay Characters
Oct 27, 2020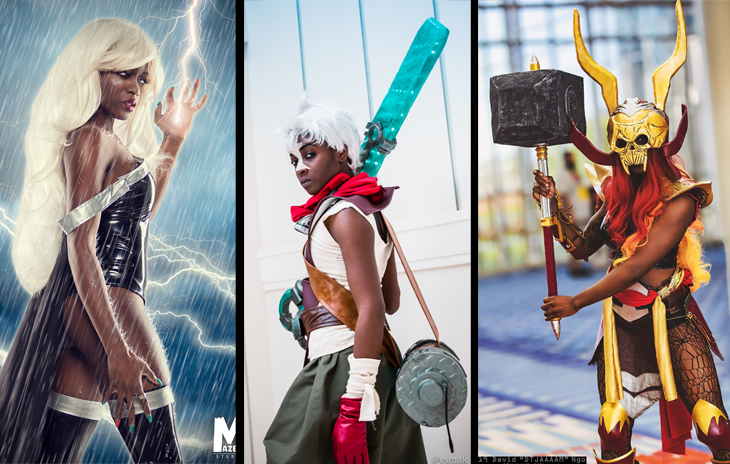 Costumes have long been a Halloween tradition. Mummies, witches, and superheroes wander neighborhood streets on Halloween every year. But the creative souls in the comic book community have taken the notions of costuming and transformed it into a larger-than-life hobby, profession, and lifestyle with their tireless passion and creativity.
Each week leading up to Halloween ComicFest (which conveniently falls on October 31st this year), we'll be spotlighting a different cosplayer to get an inside look at their creative process, what inspires their cosplays, and more!
This week, we're chatting with Maki Roll!
Maki Roll is a cosplayer, model, and burlesque performer. She's been cosplaying since 2006 and has an extensive portfolio of characters ranging from anime to comic books to video games, with a focus on strong femme characters!
---
Before we jump in, tell us how you got into comics and what some of your favorite books/characters/properties are!
I have been a fan of anime and manga pretty much all of my life, but I really got into American comics when I was in comics. A girl that I had a crush on was really into X-Men and lent me her copy of House of X to read. From there, I was hooked!
Tell us about your history with cosplay! How did you get into it and what were some of your first cosplays?
I started cosplaying in high school, after I discovered nerdy conventions through someone in my anime club. My mom is a self-taught seamstress so for a while she helped me sew all of my costumes. My first official cosplay was Inuyasha, but the first costume I ever helped sew with my mom was Yuffie from Final Fantasy Dirge of Cerberus.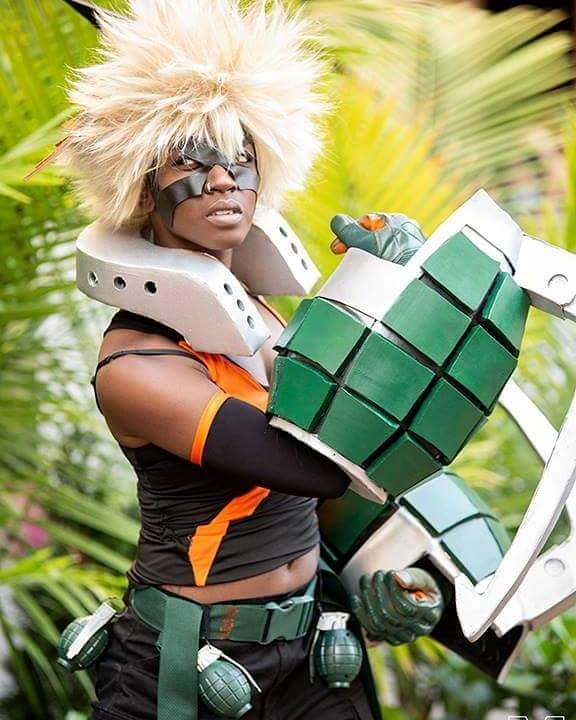 What draws you to certain characters? How do you decide who to cosplay?
A lot of times, I see a bit of myself in a character. Whether it be their good, their bad, their triumphs or struggles - it always begins with me feeling like I can relate to them. Even my sillier costumes like Waluigi or Booster Gold; I wear those and the whimsical part of myself shines through.
Is there a certain "type" or "category" of character you're drawn to, or do you try to mix up your cosplays as much as possible?
In the beginning, I was definitely more drawn to strong femme characters, and also characters with a similar look to me. As I branched out more, I started experimenting with cosplaying male characters, as well as villains. Now I pretty much cosplay whatever I am feeling at the particular moment!
Let's talk about those femme characters. You have a pretty solid portfolio of cosplaying strong female leads. What draws you to these characters in particular?
I have an affinity for strong femme characters, because they are the types of characters that I'd likely draw wisdom and strength from if they existed in real life. They're also just really freaking cool characters who have amazing poses and a wide arrange of ways to portray them. A few of my favorite characters to portray are Storm and Gamora, because they're so powerful and commanding. I just feel 10 ft tall when I put those costumes on!
Give us an overview of your process of putting together the pieces of a cosplay.
I always start with two lists! A playlist of music that inspires the build/character, and a piece by piece build list breaking down the costume. I decide what I'm going to fabricate vs what I am going to source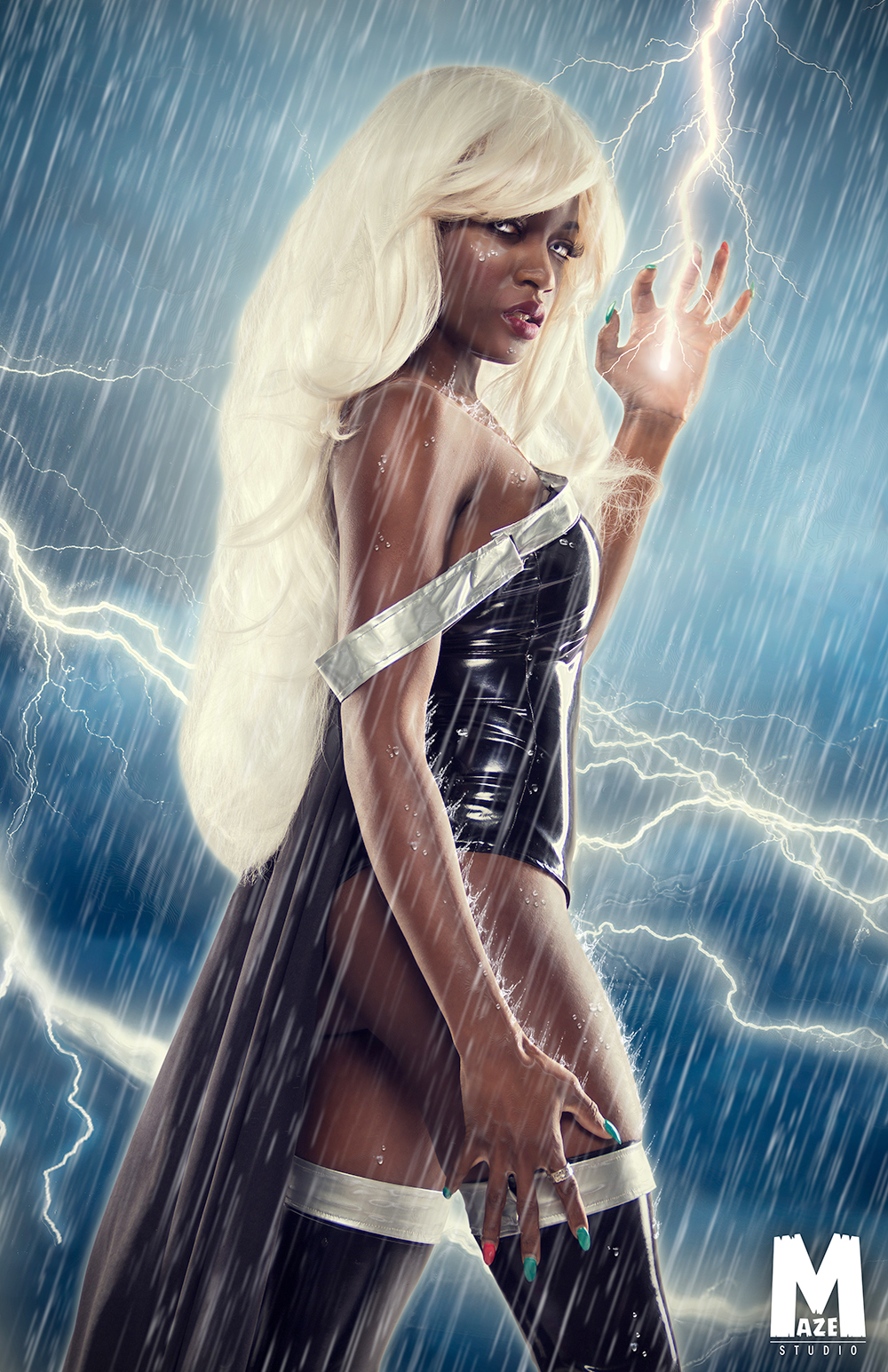 elsewhere. From there I make a (tentative) timeline for the costume, and my husband and I get to work. He usually takes care of big prop-work, while I sew and make small props. It's a neat little system that mostly works.
Okay, so the costume is all made. Walk us through getting into character, including hair, makeup, and finishing touches. What's the most challenging part of this stage? Your favorite part?
Hair and makeup are one of my favorite parts of the character transformation. Admittedly, crazy wig styles are not my strong point, so I usually end up getting those commissioned. With makeup, I feel it really brings your costume together! I have spent a lot of time learning how to do certain looks to match the characters I portray!
What have been some of your favorite cosplays?
My favorite costumes have been Ryuko Matoi's Senketsu Fashion Week (Kill La Kill), Gamora (Guardians of the Galaxy), Storm (X-Men) and Jade (Mortal Kombat).
Overall, what would you say is your favorite thing about cosplay? What's the hardest thing about cosplay?
My favorite thing about cosplay has definitely been the friends and connections I have made through it. Almost all of my closest friends were met through our mutual love for cosplay and cons, and I have had experiences that I would not have had anywhere else within the cosplay community. I'd say the hardest thing for me is definitely procrastination! I am constantly in Con Crunch mode because I stress until the last minute making costumes!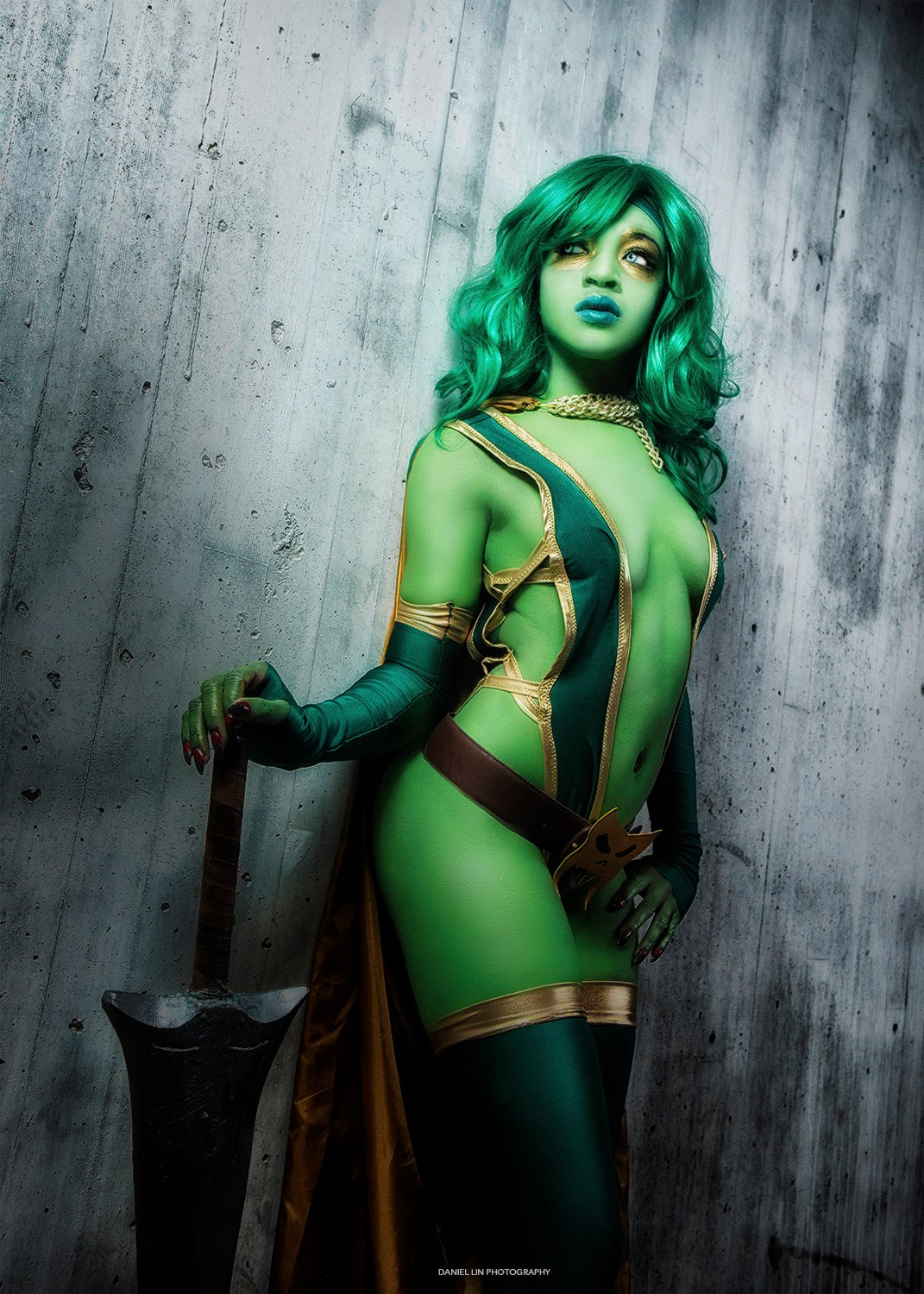 What have been some of the most memorable reactions you've gotten to your cosplays from fans, other cosplayers, etc.?
Definitely one of the coolest reactions was getting complimented by George Perez on my Gamora cosplay. My friends and I also met the wrestling stable New Day dressed as them, which was super cool.
To get serious for just a moment, why is cosplay important?
Cosplay is important because it allows people the freedom to have fun and bring their fandoms to life. It gives a home and community to those who may not be able to find those things elsewhere.
What are some tips and tricks you would recommend to those new to cosplaying?
Don't be afraid to ask questions, and don't worry so much about having the best or most accurate costume. ALL cosplay is valid from the handmade stuff to store bought. What matters most is how you feel bringing your favorite characters to life.
Finally, on PREVIEWS Game Night, one of the fill-in-the-blank questions we used to ask was "Cosplay just isn't cosplay without __________." Finish that sentence for us!
Cosplay just isn't cosplay without a hot glue gun!
And one last question: if people want to follow you, where can they find you online?
You can find me on Instagram at @makirollofficial, on Twitter at @MakiRollOFC, and streaming on Twitch at www.twitch.tv/MakiStreams