Cosplay Profiles: Ani-Mia Discusses Diving Head First into Cosplay
Oct 05, 2022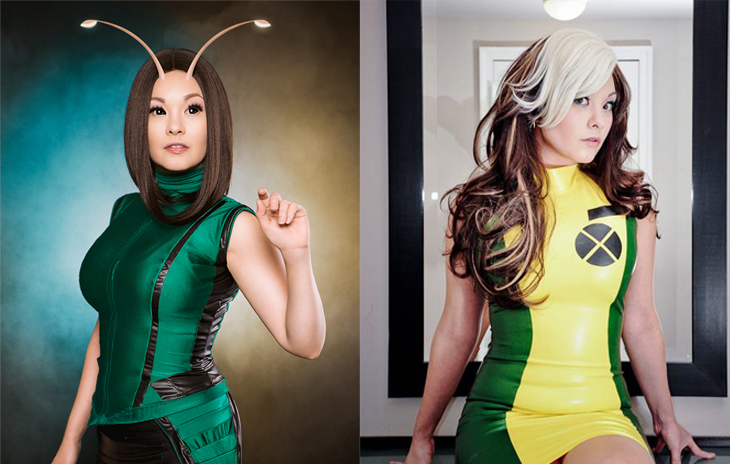 Costumes have long been a Halloween tradition. Mummies, witches, and superheroes wander neighborhood streets on Halloween every year. But the creative souls in the comic book community have taken the notions of costuming and transformed it into a larger-than-life hobby, profession, and lifestyle with their tireless passion and creativity.
Each week leading up to Halloween ComicFest (which conveniently falls on October 31st this year), we'll be spotlighting a different cosplayer to get an inside look at their creative process, what inspires their cosplays, and more!
This week, we're chatting with Ani-Mia!
Ani-Mia is an international cosplayer, actress, and model. She's been cosplaying since 2008 and has an extensive portfolio of characters ranging from comic books to video games to anime. She also serves as a columnist for Otaku USA Magazine and a video host for PREVIEWSworld.
---
Before we jump in, tell us how you got into comics and what some of your favorite books/characters/properties are!
My dad was a huge geek and comic lover and even before I could read, I would grab his comics and look at the pictures. That was when I developed a love for Elfquest that has lasted my whole life.
Tell us about your history with cosplay! How did you get into it and what were some of your first cosplays?
I had a coworker invite me to a comic con with her and it was my first-time seeing cosplayers. I instantly wanted to cosplay. My first cosplay was Nerine from the anime Shuffle. It was way too big because I bought it online and my wig was atrocious, but I look back at it fondly since it was my first.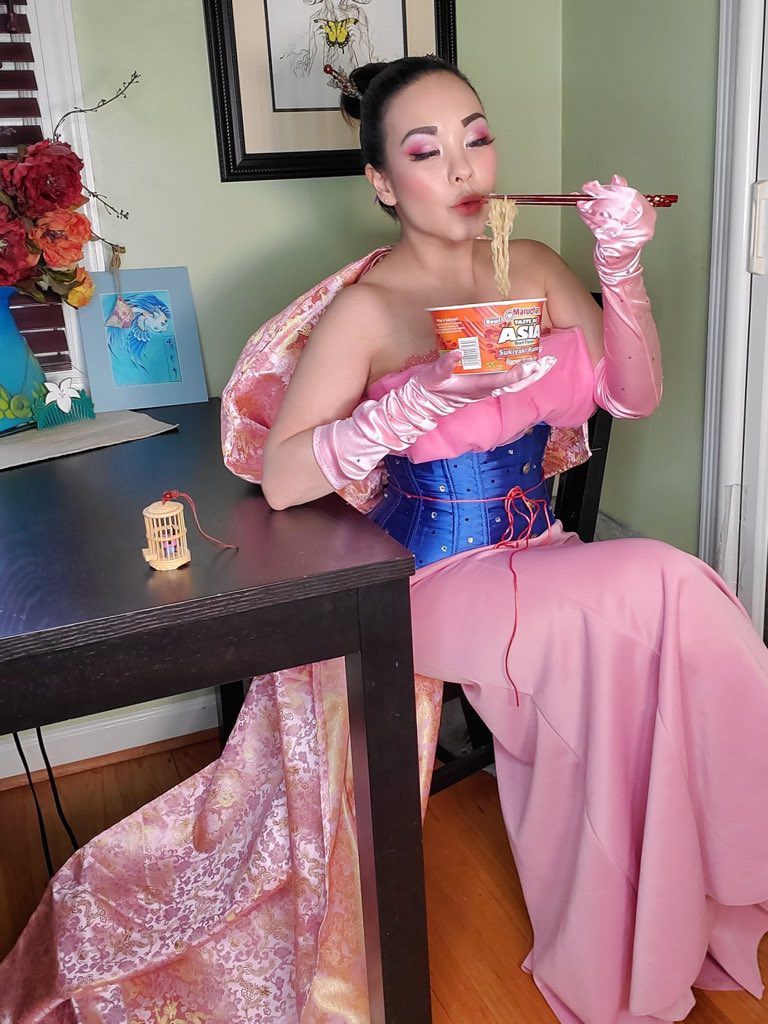 You make a lot of your pieces from scratch. How did you learn all the techniques you need to pull off these incredible cosplays?
YouTube and a lot of books. I seriously bought Sewing for Dummies and started teaching myself the basics. I still have a lot to learn but that's the beauty of access to thousands of tutorials online.
Let's get into some of the details of putting a cosplay together. Give us an overview of your process of putting together the pieces of a cosplay.
A lot of it is preparation and research, getting materials together and planning out steps. Then there's the construction and often a bit of waiting in between if steps need to dry. I try to always take on one part of a cosplay at a time when I work.
Okay, so the costume is all made. Walk us through getting into character, including hair, makeup, finishing touches. What's the most challenging part of this stage? Your favorite part?
I've never been the best at wigs and honestly just end up with a mess of hair stuck to my hands when I try. But I do enjoy makeup when it's a very distinct look, which is crazy because I was never the best at makeup growing up. Then at the end it's just hoping that you don't forget little details like nail color or accessories.
How do you choose which characters you want to cosplay?
I look for characters that attract me either with their personalities or their design. Sometimes I see a character and have no idea who they are but after I look into them, I've now found my next favorite character.
What have been some of your favorite cosplays?
I love doing Mantis since people really think I look like the actress. It's probably the most I've ever looked like a character and it's such a thrill when people get excited, especially little kids that think you are the character.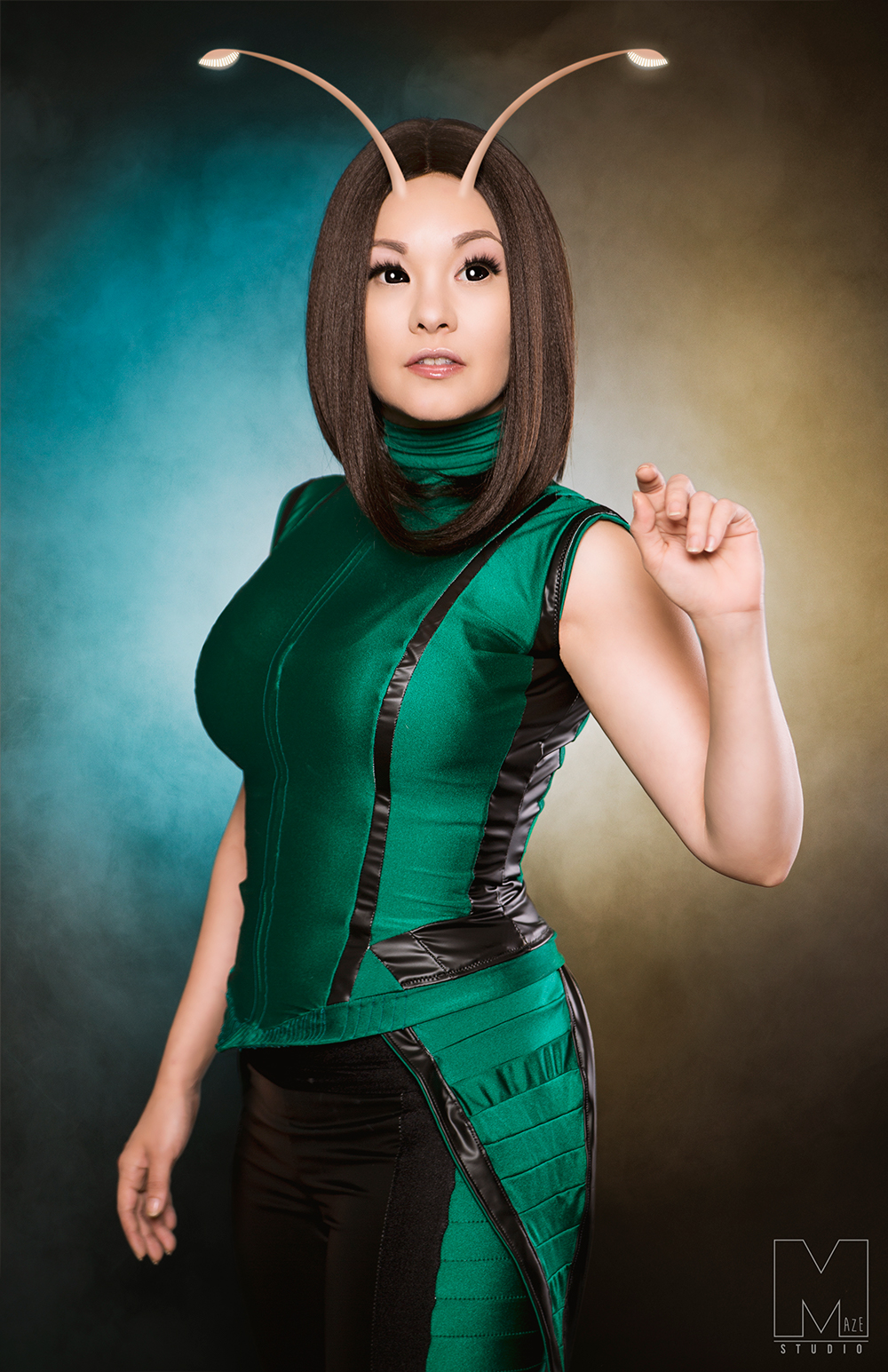 Overall, what would you say is your favorite thing about cosplay? What's the hardest thing about cosplay?
My favorite thing about cosplay is getting the chance to just become a whole different person, especially if they are different from you. I think the hardest thing about cosplay is lasting an entire day in cosplay. Even the most comfortable of cosplays can get a little frustrating to wear after hour 5 or 6.
What have been some of the most memorable reactions you've gotten to your cosplays from fans, other cosplayers, etc.?
It's always a little funny when people come up to my booth and see my Mantis cosplay and think I'm Pom. It's also a little sad when I have to tell them that I'm not really her but we all have a good laugh about it.
On your social media, you post some "closet cosplays" from time to time. For those unfamiliar, explain what that is and then tell us a little about what inspires these cosplays?
Closet cosplays are when you pull something out of your closet or basically a piece of clothing already pre-made to create a cosplay. This can be an accurate cosplay of a character that has a more "normal" style of clothing or it can be an outfit that the character might wear or that really embodies them. These are just a fun and easy version of cosplay that gives you the joy of cosplaying without the stress of making a full cosplay from scratch.
To change gears and get serious for just a moment, why is cosplay important?
Honestly one of the best things I've seen cosplay do for someone is to give them confidence. There's something about putting on a cosplay and getting to be someone else for a bit that will get someone out of their shell.
What are some tips and tricks you would recommend to those new to cosplaying?
Tip, just do it. Don't procrastinate or talk yourself out of it, just try it and have fun. There's nothing wrong with buying a premade cosplay and just going out there and having a good time.
Finally, on PREVIEWS Game Night, one of the fill-in-the-blank questions we used to ask was "Cosplay just isn't cosplay without __________." Finish that sentence for us!
Cosplay just isn't cosplay with fandoms and fans.
And one last question: if people want to follow you, where can they find you online?
You can find me on Facebook at Ani.Mia.Cosplay, on Twitter @AniMiaOfficial, and on Instagram at @animiaofficial!